Forging a path from food insecurity to food prosperity.
Northwest Food Alliance is a purpose led organization committed to a food secure community. Our principal consultants and associates represent over 25 years of field work in almost every aspect of hunger and food waste. We work at a community level to develop actionable strategies for a more efficient, equitable, nourishing food system for all.
The Food Surplus Paradox:
Food waste is a global issue with significant impacts on climate and natural resources, food insecurity, and the economy. In the US, about 35% of all food produced goes unsold or uneaten.
At the same time, many in our communities don't have reliable access to affordable, nutritious, culturally appropriate food.
Northwest Food Alliance is committed to effective solutions to food waste that strengthen our community and create more equitable access to food for all.
A few things we're great at:
Food Recovery and Waste Intervention
We work with communities, non-profit organizations, emergency meal programs, and shelters to develop and implement successful food recovery programs.
Our expertise in the areas of food safety, logistics, staff training, and food waste intervention provides a whole systems approach that leads to successful strategies.
Practical Business Solutions
We believe in the social entrepreneurial model and strive to create dynamic private, public, and civic partnerships.
We offer professional support for supply chain management, value added production, product development, and cost management that aligns with our organizational values.
Most strategies rely on thinking inside the box or outside the box; we believe in crushing the box. Our background working with public agencies, policy advisory groups, and businesses to bring about systemic change strategies offers a fresh approach.
We know how to navigate a change in culture that makes a real difference on the ground while addressing core issues through innovation.
With a life-long background in the culinary industry, we deliver on creativity, have a passion for feeding people, and understand the vital role food plays in our lives.
Our experience and technical skills managing large volumes of food for redistribution has been field tested with proven results.
"Respect for food is respect for life, for who we are, for what we do."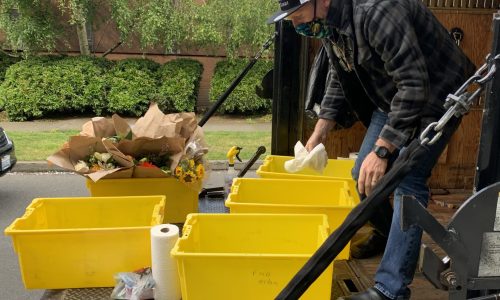 This pilot prototyped the use of a standard, reusable donation bin for grocery rescue and provided targeted coaching for grocery associates to measure changes in donations and inform updated donation policies.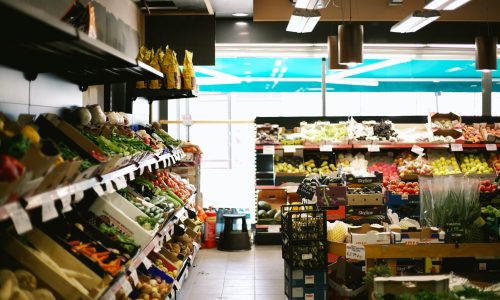 Grocery Rescue Assessment
In 2021, we conducted a comprehensive 10 day assessment of grocery donation operations at 8 Seattle grocery stores to identify practices that improve the quality, quantity, and variety of donated groceries.
If you'd like to learn more about our work, 
We look forward to hearing from you!